PropertyEU: Panattoni ranked number one in Europe once again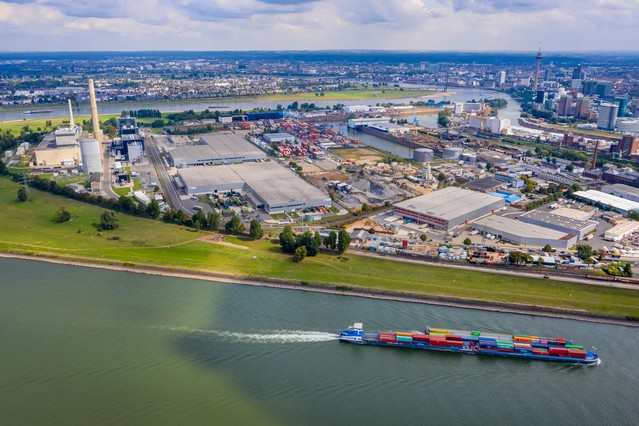 Panattoni, the leading project developer for industrial and logistics properties in Europe, has once again secured first place in the PropertyEU ranking of Europe's largest developers of logistics real estate. The industry survey assessed the leading European developers based on the total surface area developed from 2019 to 2021. It also considered projects currently in development and the amount invested by each company. Panattoni came out on top for the sixth time in succession.
In the last two years, the developer has completed a total of 133 projects totalling 6,979,307 m2 of logistics space, of which 1,317,585 m2 is in urban areas. In fact, Panattoni completed almost three times as much space as the second-placed developer. Panattoni is also head and shoulders above the competition in terms of projects currently in development. It is currently working on 161 projects across Europe, comprising 4.7 million square metres of logistics space and investment of around €4.4 billion.
"Panattoni has been named the largest developer of logistics property in Europe once more. I'm particularly pleased with our strong position in Germany, the Netherlands and the United Kingdom in light of the dynamic market situations and strong competition in those countries. We have also had success in Spain, the Czech Republic and France. The figures in the PropertyEU ranking have reinforced our position once again. Our teams are made up of outstanding employees and intensive, trusting partnerships. I would like to express my thanks to everyone involved," said Robert Dobrzycki, CEO and co-owner Europe at Panattoni.
"At the same time, we want to continue to grow and set high standards in project implementation, in terms of environmental factors but also in relation to social aspects by supporting our employees' well-being. Logistics parks and City Logistics properties are now much more than just buildings. Instead, they offer a new way to organise space, which creates a sense of comfort in the workplace. We want to accommodate this in our future work," continued Dobrzycki.
By securing top position in Europe, Panattoni has written another chapter in the success story of recent years. This also applies to the German market. In the "Logistik und Immobilien" (Logistics and Property) study published by Bulwiengesa in late 2021, Panattoni also topped the list of most active developers of logistics properties in Europe in 2021.
"Once again, Panattoni has been crowned by far the most effective project developer, thereby consolidating its leading position across Europe. The Result of the PropertyEU ranking is evidence of the success of our approach of anticipatory development, which enables us to offer our customers flexible, attractive premises and support their growth strategies. In addition to focusing on the needs of future users, we also focus on the conditions in local areas in order to turn projects into wide-ranging success stories for companies, municipalities and local residents," said Fred-Markus Bohne, Managing Partner at Panattoni for Germany and Austria.
To this end, the company will increasingly rely on a sustainable development strategy, focusing on adhering to internationally recognised ESG (Environmental, Social, Governance) criteria in an effort to promote sustainability. Panattoni offers storage and production facilities with solutions that help to reduce CO2 emissions, energy consumption and water consumption, support species conservation, and improve the well-being of employees working in the properties it builds – as standard. Furthermore, Panattoni strives to achieve BREEAM (Building Research Establishment Environmental Assessment Methodology) or DGNB (German Sustainable Building Council) certification for every single project.